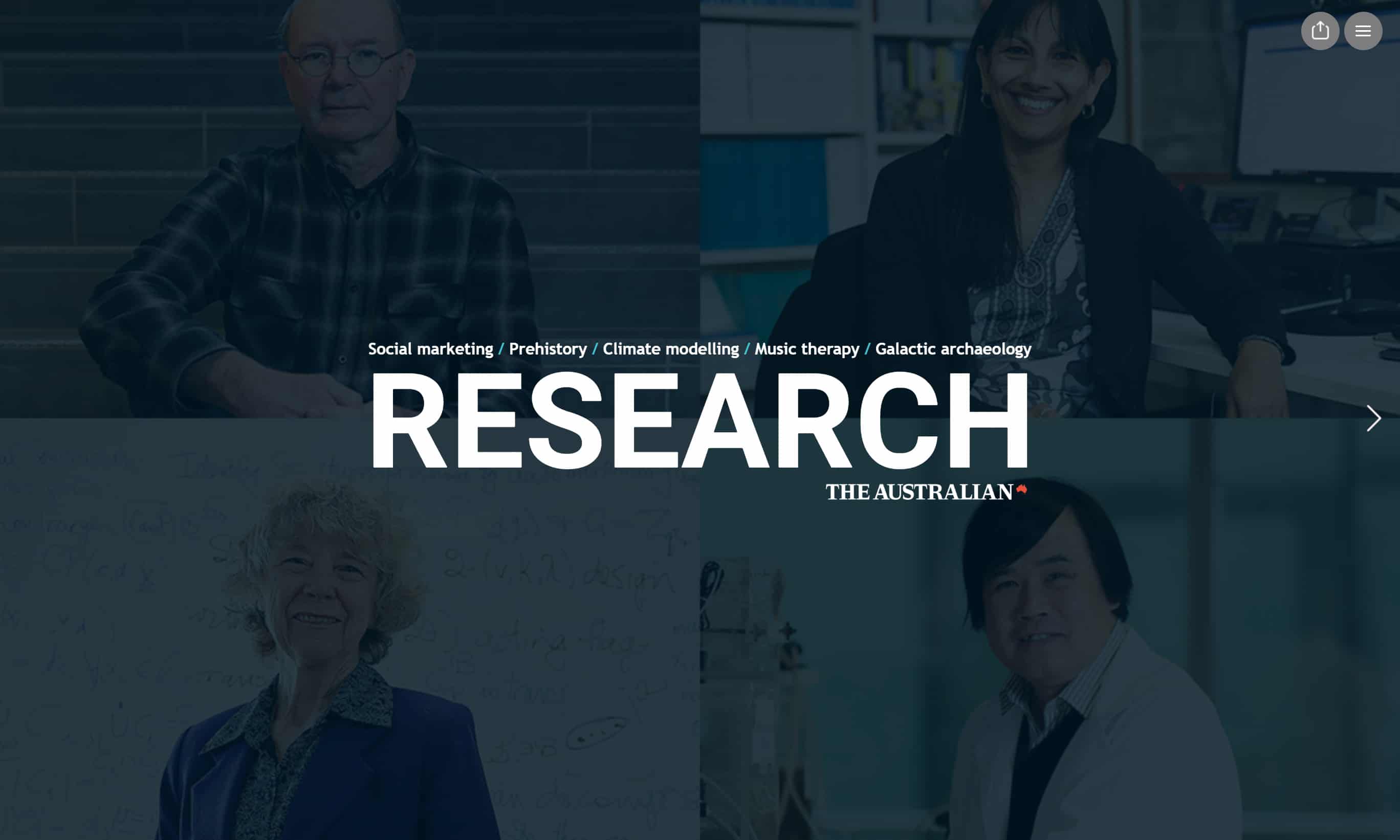 Prof Richard Harvey and his team were named as the clinical research leaders in otolaryngology via
an investigation by The Australian
. The Australian's Research magazine uses unique methodology to reveal the best research, drawing on public sources to find the researchers and the research institutions that lead on both volume and quality of their work. The Australian's partner, research analytics firm League of Scholars, uses data from Google Scholar to examine papers published in the top 20 journals in more than 250 fields of research across the past five years and identifies the authors and institutions that have the most citations of their papers in these journals.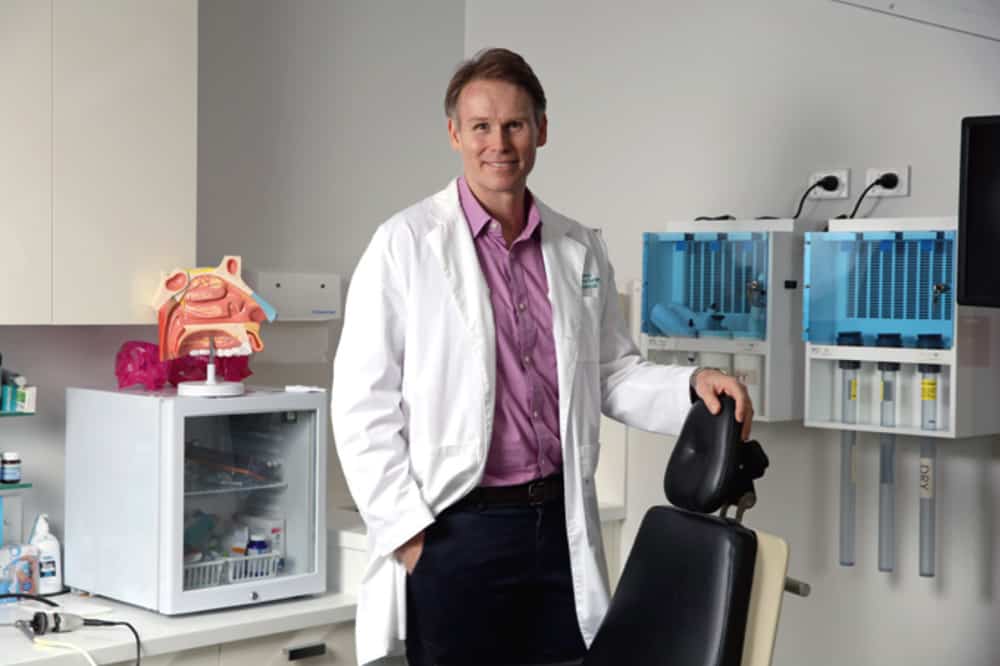 Richard Harvey
Rhinologist, Macquarie University & UNSW
Research leader in the field of otolaryngology
Richard Harvey is an academic surgeon, combining research with the practice of surgery. More specifically he is a rhinologist, treating nasal polyps, chronic sinusitis, skull base tumours and other conditions that involve allergy, infection and inflammation of the nasal cavity.
Having trained as an ear, nose and throat surgeon, Harvey made his decision to specialise in the nasal part of the trinity early on, based on the insight that one of the most common upper airway conditions — sinusitis — was widespread but misunderstood and, subsequently, mistreated.
"The belief was that the sinus was blocked and there was infection. It was treated with antibiotics. But that's like treating asthma or dermatitis with antibiotics. The insight was that it was in fact inflammatory and that, in turn, has revolutionised the way we treat it," Harvey says.
Unlike its closely related cousin asthma, sinusitis is not a national health priority, even while affecting 8 per cent of the population. And it comes with a heavy cost. "People have to take time off work — presenteeism is common, as is absenteeism. Sufferers chew through a lot of medication trying to treat it and it impacts on the quality of life," Harvey says.
To make matters worse, sinusitis affects people in the productive part of their lives — between 20 and 60. Harvey's academic affiliations are with Macquarie University and the University of NSW. His research team is based at Sydney's St Vincent's Hospital.
The St Vincents research group's efforts have "changed the medical profession's philosophy of treatment for chronic sinusitis", Harvey says, noting that a randomised controlled trial last year was one of the most highly cited articles in rhinology in 2018.
He and his team have pioneered endoscopic skull base surgery in Australia for pituitary, sinus and skull base tumours and cancer. It involves a tiny camera that enters the body via the nose.
"We are driven by our passion that as surgeons and clinicians we don't have all the answers for our patients and we can always do things better," he says.
JULIE HARE