Many patients are given the diagnosis of 'nasal polyps' . When they occur unilaterally (on one side), the probability that the tissue represents a tumour, cancer or growth is very likely. Thankfully this is not the case for most.
However, when they are bilateral, nasal polyps are almost always a sign of underlying inflammation rather than a 'condition' in their own right. Chronic sinusitis, when it occurs bilaterally, is rarely an infective (ie bacteria) condition but a sign of inflammation. Nasal polyposis a clinical state in which the mucosa becomes swollen with inflammatory fluid and cells. The mucosal lining of the sinuses protrudes like 'polyps' into the nasal cavity.
Although we utilize sinus surgery to remove the polyps that have formed, it is the underlying inflammatory state that needs to be treated long term. We were recently asked to publish on our current treatment paradigm by the Canadian Society of Otolaryngologist after
Prof Harvey spoke at the 2018 CSO meeting in Quebec
. The
manuscript below
is this summary to managing
chronic sinusitis
.
We previously posted some images of typical sinus disease and what it represents on a
blog related to sinus surgery costs 
. The image below is typical for nasal polyp sufferers:
How we approach chronic sinusitis
If you have nasal polyps, our clinical and research group in Sydney brings together the latest science and treatments. Most patients (85-90%) gain control of their chronic sinusitis via surgery and the use of locally delivered anti-inflammatory therapies. We have published a prior randomized controlled trial demonstrating this approach. However, just as there are some patients with lower airway (lung) disease that is not controlled with local therapies, there are some who need more intensive sinus therapy. We are one of the few centres with experience in biologic medications that are used to treat airway disease. We even have clinical trials for those with severe disease that may not qualify for the biologic agents that are currently available under the PBS.  The current options and future proposed changes are listed below: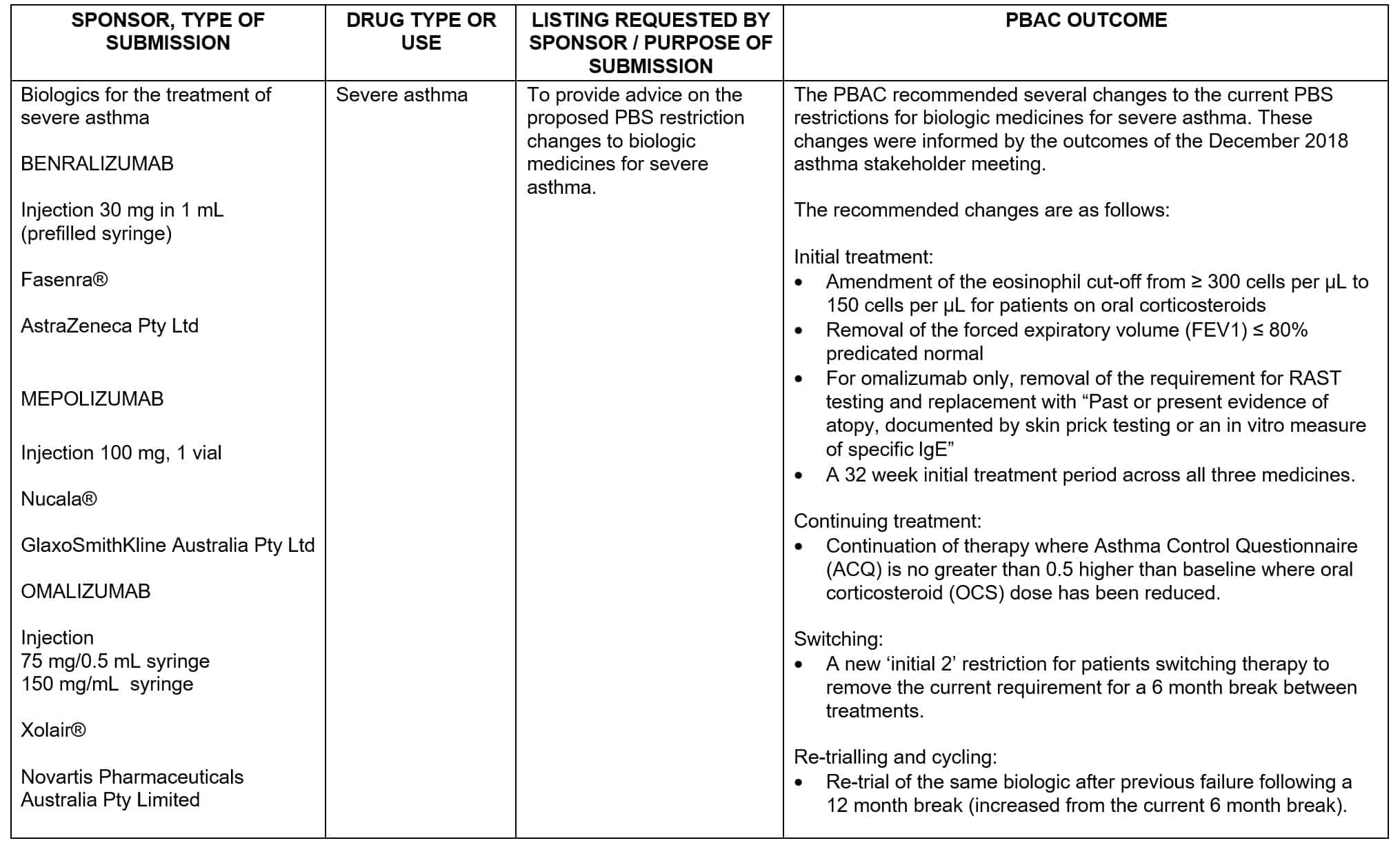 If you've been told that nothing more can be done to solve your sinus disease, the approach may be as simple as shifting the strategy from one that is focused on infection/infective origins (the idea that bacteria are driving the process) to one that is centred on chronic inflammation.
Call us if we can help in a review of upper airway or chronic sinusitis.